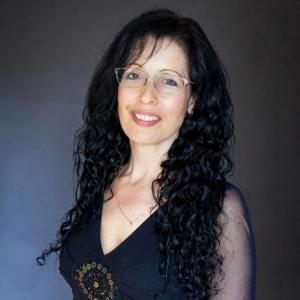 About myself and my art

I was born in Haifa, Israel, same place I live today.

Since I remember myself, I love painting….

I graduated both at the arts high school at my hometown and at "Wizo
academic center, Haifa" following 4 years of studies in graphical design. I also took part in drawing and painting workshops with world-class artists.

During my years of artistic activity, I have developed my own unique painting technique, which I also teach in workshops and privately.

My painting style is hyper-realistic and expressive. I harness hyper-realism in favor of expressionism. The two channels intertwine and merge, and through them I manage to translate into painting the ideas that come to my mind.

My painting is implemented by multiple delicate layers. Each layer in the
process gives the painting an extra dimension of realism. As the process
progresses, I intensify effects of light and shadow and go into more detail of material properties and textures. I progress in the process while constantly striving to see hyper-realism as a powerful means, through which I can produce and paint an illusion of a reality that is renewed and emerges as my soul desires. Focusing on the small details enables me to "accurately" communicate my personal experience.

I like to paint nature and landscape, yet the "human landscape" fascinates me especially. The portrait is for me a window into the depths of the inner world of man ... I am in constant search of the story behind every sight that is revealed to my eyes, and in the desire to perpetuate it through painting.

I believe in the power of art to be a powerful tool in conveying messages and raising awareness of important issues, and I promote the idea of harnessing it for humanitarian and meaningful purposes. Throughout my artistic path I have participated in various volunteer projects, and even initiated and led projects of this kind.

My artworks have been exhibited in various places around the world, and I have won special awards for them.