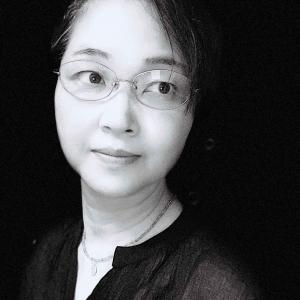 Matsumi Takano



Pais: JP
Obras en Venta
Obras en Exposición
She was born in Kyoto. Her father was a painter. From the age of seven, she taught herself oil painting in her father's studio. Her paintings gradually became part of her breath and body—her life. That was the beginning of her life as a painter. After graduating from the Faculty of Fine Arts at Kyoto Seika University, she began teaching oil painting at an art school and participated in numerous exhibitions. She has won many awards, including one by Japan's Minister of Education, Culture, Sports, Science, and Technology. She does not leave her art for even one moment. She always expresses everything she has experienced through paint. She finds inspiration for her art in nature and in human history.
-----------------------------------------------------------------
I am best at drawing people. However, the inspiration for my art does not only come from humans, but from all kinds of nature (animals, plants, rocks) and all kinds of culture (movies, music, national, costumes). The artwork borne from this vat of inspiration includes landscapes, abstract paintings, and drawings of various kinds.
Recently, I have been researching that sense of refinement common to all ethnic groups, and observable within national portraits.
list of exhibitions
1992 Matsumi Takano solo exhibition (Kyoto INODA Gallery) 1998 The 4th Koiso Ryohei Grand Award Exhibition
1999, 2000, 2009, 2015, 2016,2017,2018,2019,2022,2023
OSAKA Hirakata-City Artists Exhibition, participating as an invited artist
2001 The 21st Yasuda Fire Art Foundation Selection Encouragement Award Exhibition
2003 Matsumi Takano solo exhibition (Matsuzakaya)
2009 Matsumi Takano solo exhibition (Osaka Contemporary Art Center) 2019 the 14th International ARC Salon(NY)
2020 the 15th International ARC Salon(NY) 2022 the 16th International ARC Salon(NY)
2023 Mod Portrait 2022 MEAM Museum (Barcelona)