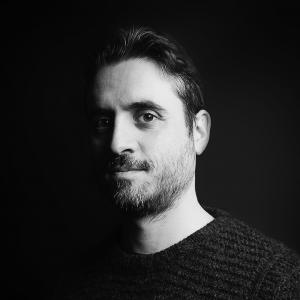 Mauro Mazzara



Pais: IT
Born October 20 of 1980 and raised in Milano, Mauro Mazzara started drawing at the age of two... and he still hasn't stopped!
He spent his high school years doodling in class, always getting into trouble, until he finally decided to join the Arte & Messaggio Illustration school in Milan and two years later he joined the Brera Art Academy to study painting. Mauro works as a freelance illustrator for publishing, fashion and advertising.
Among his clients: Dolce & Gabbana, Etro, Mercedes, Alberto Guardiani and many others.
He collaborates with Simmetrico, BTSD, Arch. Claudio La Viola, Silvestrin & Associati, Kapsel Production Milan and set designer Ernesto Mameli.
He has worked with Renata Knes Studio as modern art restaurateur.
His works are published by Octopus Books, Ticktock Books, Thunder Bay Press, Giunti Editore, Edizioni EL, La Spiga Editore and many others.
He is present on several Annual of Illustrators: Bologna - Illustrators of Children's Books, Autori di Immagini and Premio Illustri.
He often draws for sport, his other great passion that took him to become coach of a Baskin (inclusive basketball) team and teaches drawing and painting at Scuola Internazionale Comics in Brescia and Milano, Italy.
Mauro Mazzara has taken part in many solo and collective exhibitions and has received several prizes for his work.
Since 2020 he is proud father of Anna, whom he portrays once a month following her growth with love.

MOSTRE E RICONOSCIMENTI / EXHIBITIONS AND PRIZES
2002. mostra illustratori, Bologna Children's Bookfair
2003. mostra personale, Biblioteca Comunale Paderno Dugnano
2004. mostra collettiva "Milleduecentocinquantatredici", Chiostro di Voltorre
2002. mostra collettiva Acquario Civico, Milano
2005. mostra collettiva Oasi LIPU, Cesano Maderno
2005. mostra collettiva "India Natura Incantata", Salone degli Zavattari, Vicenza
2007. finalista del Premio Arte
2012. mostra collettiva "i 7 Vizi", Arona
2012. vince il premio di pittura e design "Ronca Style A>150"
2013. 13° premio nazionale d'arte Città di Novara
2013. mostra collettiva "Faces & Bodies", Arona
2013. vince il premio "Drink Different" al 2° international prize "Who Art you?2", Milano
2013. mostra collettiva "Arte Per Oggi", Roma
2013. mostra "Who Art You?2... And the Winner Is", Design Library, Milano
2013. mostra personale "Monochromatic Stains", BuonGusto Milano
2014. mostra collettiva"Who Art You?", Brick Lane Gallery, London (UK)
2014. mostra personale al Fuori Salone, Ippogrifo Antichità, Milano
2015. mostra collettiva "The Importance Of Being Hans Ruedi", Zurich (CH)
2015. mostra collettiva "i 5 Sensi", Spazio Tadini, Milano
2016. festival di illustrazione "Inchiostro", Alessandria
2017. mostra collettiva "Drawjob", Cremona
2018. mostra collettiva "Save Borsalino", Alessandria
2018. 3° Classificato al concorso "Il Ritratto", Arts In Rome, Roma
2018. mostra personale, "30 Ritratti", Fashion Library, Milano
2019. mostra personale, Festival Delle Lettere, Bergamo
2019. mostra collettiva, Premio Illustri, Milano
2020. mostra collettiva Concrete Cleavage, Toronto (CAN)
2020. mostra personale "Sport Lives", Sesto S. Giovanni (Mi)
2020. mostra collettiva "Fil Rouge | contro la violenza di genere", Trento
2020. mostra collettiva "IMAGINE, l'arte sostiene l'arte" by Rolling Stone Italia
2021. among the 30 finalists of "freepatrickzaki", by Posters For Tomorrow
2021. mostra collettiva "Reminiscenza", ONART Gallery, Firenze
2022. mostra collettiva "Che Béeéello! Mi disegni una pecora?", GAM Torino
2022. mostra collettiva "Pigafetta 500", Basilica Palladiana, Vicenza
2022. vincitore del contest "Angeli 2022", Fondazione Morandini (VA)
2023. mostra collettiva "THE HALL", MEAM European Museum of Modern Art, Barcelona
2023. mostra collettiva "25 Aprile (r)esiste" - Savona