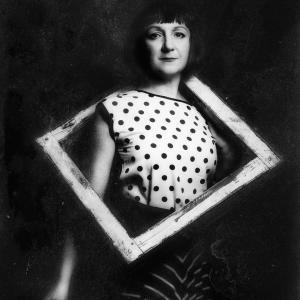 Daria Solar



Pais: PL
My art comments on the world of the twenty-first-century.
I am interested in modern technologies and their impact on mankind.
I love science, and follow the latest discoveries.
I am watchfully observing the resurrected space-race.
Computer is my faithful friend that I know, understand, and respect.
My protagonists think by means of algorithms.
For me human is an endangered species,
and the current superman is called Elon Musk.
I like precision, cleanliness and clarity of the message.
I'm not romantic, I'm emphatic.
This is not art from the world of our grandparents,
You are looking at the era of our grandchildren.
SHORT BIOGRAPHY
My path to becoming an artist was a long but determined one. My family did literally everything possible to detract me from the artistic career, as in their view, I was meant to be a scholar. Following their advice, I finished philological studies, however, as soon as I gained financial independence I returned to art. I began private tutelage at profesor Ryszard Hunger's, the then dean of the Academy of Arts in Lodz, Poland. He introduced me first to the amateur artists association. After a few years I decided to start artistic studies and took up artistic graphics course at WSINF [a private computer college in Lodz] where, under the artistic supervision by profesor Grzegorz Chojnacki, the then dean of the Academy of Arts, I continued my artistic education. Soon after completing my studies, I was accepted to ZPAP - Polish Professional Artists Association, and 4 years later won a place in "Loving Vincent" crew, with whom I have contributed to the film's receiving the Oscar nomination for the world's first fully painted animated feature film in 2017. Since then I have participated in many shows both in Poland and abroad and have had many exhibitions, focused on presenting my latest 'electric' series of paintings.
EXHIBITIONS
[most Polish exhibitions do not have names in the English language, so I have
included just the original names.]
"PHYCICAL | ELECTRICAL | VIRTUAL" - Museum of the factory, lodz 2022
"WORLD 2.0" – Leonarda Art Gallery -Centrum Praskie Koneser,
Warszawa, 2020
"OPTYMIASTO" Hotel Goodtime ApartHotel, Łódź, 2018
"ZIEMIA WODA POWIETRZE" Tulipan Centrum Handlowe, Łódź 2017
"Realizm i Magia" Galeria Forum, Łódź 2011
"Patria Flamenco" Muzeum Fabryki, Manufaktura, Łódź 2011
"Espańa" Costa del Mar, Manufaktura, Łódź, 2010
"Karnawałowy Przepych", Klub Nauczyciela, Łódź, 2010
"Calle Sol" pod egidą Festiwalu Flamenco, 2009
"FantAktis" -wystawa aktu, Galeria In-Blanco, Łódź, 2008
AWARDS AND COMPETITIONS:
* LUNAR CODEX - via Fine Art Connoisseur - 2022
* Mod Portrait 2021
* FL3TCH3R EXHIBIT Politically and Socially Engaged Art Competition -
Reece Museum, Johnson City, tennessee, USA, Award of merit 20221
* WMOCA IBPC - International Biennial Portrait COmpetition,
Wausau Museum Of Contemporary Art, Wisconsin, USA 2021
* Health and the Climate & Ecological Emergency exhibition london 2021
"Quadro-Art" International Biennal of Painting for Professional Artists Competition and exhibition [commendation], Łódź, 2014
"Poezja Podwórek" Galeria In-Blanco, Łódź, 2010 [ first prize ]
"XI Pokonkursowa Wystawa im. Stanisława Ostrowskiego"
Centrum Inicjatyw Artystycznych, Łódź, 2010 [ first prize ]
"Wystawa Poplenerowa SPA" ŁDK 2010 [ second prize ]
"Morze 2009" Wystawa Marynistyczna SPA, Łódź, 2009 [second prize]
"Inspiracje" Śródmiejskie Forum Kultury, 2009, [Special Award]