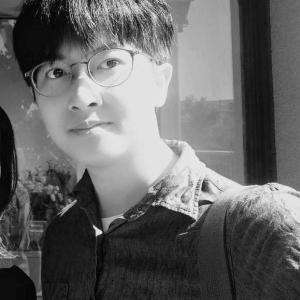 Jungchan Chang



Pais: Taiwan
Obras en Venta
Obras en Exposición
Jungchan Chang was born in Taiwan in 1986. He's an award-winning artist, famous for his figures and still life paintings. In 2013, he won the"National Art Exhibition Oil Painting 1st Prize", the largest national award in Taiwan.
In 2017 and 2018, he won the"Tainan Art Exhibition Oil Painting 1st Prize" in Taiwan for two consecutive years. His works "Old paper of reminisce" and "Old paper of reminisce II" were collected by the Tainan Municipal Cultural Center.
In 2021, he was Finalist for the "15th International ARC Salon". Recently, he participated in the exhibition "The MEAM Hall" organized by Galeria Artelibre Gallery in Spain and MEAM ‧ Museu Europeu d'Art Modern.
Jungchan Chang's works depict temperament, exquisite and elegant. In the creative process, the artist repeatedly observes and depicts textures, traces, lines, light, and colors. For art creators, he deeply explores the delicate and soft pictures in the paintings to reach a calm state, allowing the artist to focus on the personality characteristics and emotions of the portrait model.
List of exhibitions
2022 「The MEAM Hall」, MEAM · Museu Europeu d'Art Modern, Barcelona, Spain
2021 「Great painters of international realism in 20x20」, Einaudi Palace, Chivasso, Italy
2021 「Artelibre en 20x20」, Galería Arte Roma, Zaragoza, Spain
2020 「Algo más que realismo...XIV」, Exhibition Hall of the Aragonese Artistic Group, Zaragoza, Spain
2020 「One art Taipei」, The Sherwood Taipei, Taipei, Taiwan
2017 「Young art Taipei」, Sheraton Grand Taipei Hotel, Taipei, Taiwan

2015 「靜之像」Jungchan Chang solo exhibition, National University of Tainan, Tainan, Taiwan
2015 「Art Kaohsiung」, The Pier-2 Art Center, Kaohsiung, Taiwan
2015 「Formosa Art Show」, Humble House Taipei, Taipei, Taiwan
2013 「Art Taipei」, Taipei World Trade Center Exhibition Hall, Taipei, Taiwan
2012 「Young art Taipei」, Sheraton Grand Taipei Hotel, Taipei, Taiwan