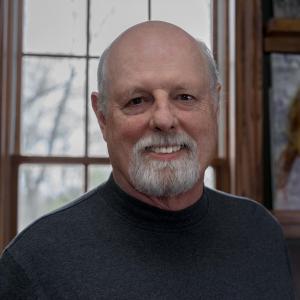 William Schneider



Pais: USA
William A. Schneider's work has evolved since he finished his studies at the American Academy of Art. He diligently pursued the Academy's Saturday Program for eight years while still working full time. His life drawing instructor was the legendary Bill Parks and his painting teacher was Ted Smuskiewicz. Workshops with Carolyn Anderson, Dan Gerhartz, Harley Brown, and Richard Schmid among others solidified his understanding of the basics. But he credits the many hours he spent studying and copying masterworks by Nicolai Fechin with loosening up his brushwork and approach to edges.
He also describes four days of intense study and analysis of the works of J.W. Waterhouse at the Musee des beaux-arts in Montreal as an "epiphany" in his understanding of composition. William commented, "The wonderful thing about art is that you can always get better. I view myself as a perpetual student!"
William has been named "Master Signature Member" by Oil Painters of America (OPA), Pastel Society of America, The American Impressionist Society (AIS), and The Chicago Pastel Painters. He has also been named to the Masters Circle and designated an Eminent Pastelist by the International Association of Pastel Societies (IAPS).
Magazine Publications:
Capturing Emotion, American Artist Magazine, February 2001
Art Values, Southwest Art Magazine, November 2003
It's About Meaning, Art of the West Magazine, November 2004
International Showcase of Master Pastel Painters, International Artist Magazine, Oct. 2004
Master Portrait Artists' Showcase, International Artist Magazine, February 2005
William A. Schneider, The Pastel Journal, February 2005
Start Your Collection, Southwest Art Magazine, April 2005
Self-Portraits: Journey Through The Looking Glass, Art-Talk Magazine April 2005
2007Guidebook of Art, (Cover image) Art of the West Magazine 2007
The Eyes Have It, The Pastel Journal, January 2008
Painting the Mouth, American Artist Magazine, March 2008
The Studio of William Schneider, Art of the West Magazine, July 2009
Competition Spotlight, The Artist's Magazine, April 2010
Strategies to Organize the Elements of Your Paintings, Workshop Magazine, Fall 2010
The Good Guys – Masculine portraits from six talented artists, Southwest Art Magazine, January 2011
A Portrait Demonstration by William A. Schneider, OPA, PSA, International Artist Magazine, June / July 2012
Painting With Light, Fine Art Connoisseur Magazine, September – October 2013
Brushing Up, The Artists Magazine, June 2014
Capturing Emotions, International Artist Magazine, June-July 2015
To Blend or not to Blend, The Pastel Journal, Oct 2017
Artistic Excellence, Southwest Art Magazine November 2018
Reignite Your Creativity, The Pastel Journal October 2019
Painting and Music: The mystical Connection, Fine Art Connoisseur Magazine, March 2020