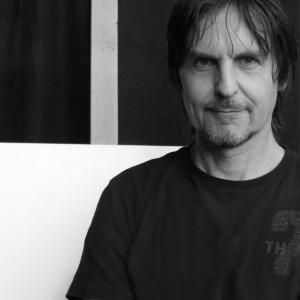 Tibor Nagy



Pais: USA
Tibor Nagy (1963) was born in Rimavska Sobota in Slovakia. Tibor found himself deeply connected
with nature from a very young age, and graphic expression felt natural to him in many forms. At the
beginning of Tibor's artistic journey, realism combined with abstraction was the direction that
prevailed in his style. After a long journey of experimenting and finding his path, he finally settled on
oil painting. Oil painting combined all the right elements and allowed him to truly set free his
potential. In 2005, Tibor painted his very first plein air. It was his first contact with landscape painting
and oil painting. The "Alla Prima" approach seemed very appealing in the sense of directness,
expressiveness, and authenticity while at the same time posing a real challenge requiring an
uncompromising artist. As a self-taught painter, he explored the mysterious territory that lies between
what can be measured by physical senses and what can only be perceived by emotions. It created a
powerful basis that influenced his entire artistic development. Thus, the most characteristic feature of
his painting style became the sensitive combination of realism – the form – and abstract structures –
the emotional dimension of the depicted reality. The result is the deep dynamics and emotional
fullness that so often characterize his painting. He also likes to use a limited color palette, where a
certain color tone gives his works a unique, even mysterious atmosphere. His artwork covers a broad
thematic spectrum from landscapes and cityscapes to still life. His experimenting continues to this
day. Having the courage to leave the comfortable roads and immerse himself in the unknown has been
crucial to him since the very beginning. He always goes the extra mile to remain constantly open to
new possibilities and innovative approaches. Tibor's paintings are his true personal testaments
manifested in unique expression, where the emphasis is placed on the emotional context. His works
can be found in the collections of art lovers from Europe, the United States, Canada, and Australia.
El/la autor/a no contiene ningún Curriculum