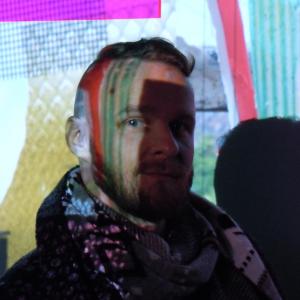 Sebastian Sandu



Pais: ES
Obras en Venta
Obras en Exposición
Unmistakably, we become a mix of global cultures and DNA information that will preserve and pass along our individuality, due to a visibly narrow human typology range and in spite of the multiple combinations out there. We should understand, now more than ever, that humankind is homogeneous and round, but at the same time individuals remain unique as a result of their family journey and background. What we thought we know about race so far, is being addressed more and more as HUMAN RACE… and skin color, heritage or gender identity will no longer be used as differentiators by society.
My work talks about unity, acceptance, equality and diversity; about becoming one functional entity, sharing similar features, feelings and emotions; a desired reality highlighting the diverse, where the goal is not being caught-up in percentages, but the well-being of the whole. No matter who we are, or what color we are, we must stay together, respect and love each other!
By celebrating diversity, I'm showing previously unseen details of our society, which suggest that we can function as one perfectly healthy organism, regardless of appearance, visual differences, gender identity, race or beliefs.
https://www.instagram.com/sebastian_sandu_art/
BIO:
Romanian born (b.1978) and Michigan USA based artist, Sebastian Sandu got his BFA in Product Design and Visual Communication and completed his MFA at the National Art and Design University in Bucharest. After many years of working as a Corporate Creative Director, he moved to the United States to follow the opportunity of becoming a professional artist. Rather than transferring images from real life to canvas, Sandu is searching deeper into his subject's inherited and personal territory, eager to explore their mixed ethnicity, race, gender identity or other diverse typologies. Working primarily with oils, he often ventures into the charcoal and acrylic area to illustrate his voice. His award winning paintings and interior design pieces were shown in museums, galleries, solo shows, group shows and can be found in private collections around the United States.
Exhibitions:
2014 - "RED FUSION" - Group Show - American Red Cross, Niles, Michigan
2015 - "UNDERGLOW" - Solo Show - Douglas, Michigan
2016 - "PROSPECTIVE RETROSPECTIVE" - Solo Show - Douglas, Michigan
2017 - "COLORSCAPE" – Solo Show - Fennville, Michigan
2018 - "THE DIRTY SHOW" – Group Show - Detroit, Michigan
2018 - "SPRING REVIVAL" AFLC – Group Show - Chicago, Illinois
2018 - ART FOR LIFE CHICAGO – Group Show - Chicago, Illinois
2020 – THE RAZOR'S EDGE – Group Show @33Contemporary Gallery - Chicago, Illinois
2020 – SHELTER – Group Show @33Contemporary Gallery - Chicago, Illinois
2020 – West Michigan Group Show - Kalamazoo Institute of Arts - Kalamazoo, Michigan
2020 – AMBIVALENCE – Group Show @33Contemporary Gallery - Chicago, Illinois
2020 – THE HUMAN CONDITION – Group Show @Anarte Gallery – San Antonio, Texas
2020 – UNMASKED – Group Show @ARC Gallery - Chicago, Illinois
2021 – BE MY VALENTINE – Group Show @33Contemporary Gallery - Chicago, Illinois
2021 - RealART Spring Show – Group Show @RealArt Gallery - Agoura Hills, CA
2021 – TOGETHER – Group Show @Old Courthouse Arts Center - Woodstock, Illinois
2021 – ICONIC – Group Show @Wausau Museum of Contemporary Art - Wasau, Wisconsin
2021 – THE LUNAR CODEX – Artists on the moon (AOTM) – The Nova Collection, Moon
2021 – PORTRAYED – Group Show @D'Art Center - Norfolk, Virginia
2021 – 10x10x10 – Group Show @ Tieton Arts and Humanities – Tieton, Washington
2021 – DIVERSIA: People – Group Show @Exhibizone/Biafarin – Toronto, Canada
2021 – THE SKIN I'M IN – Group Show @South Haven Center for the Arts – South Haven, Michigan
2021 – QUEST FOR THE MODERN FIGURE – Group Show @33 Contemporary Gallery – Chicago, Illinois
Awards:
2020 – "People's Choice Award" @ West Michigan Show - Kalamazoo Institute of Arts – Michigan
2020 – "Honorable Mention" - UNMASKED – Show @ARC Gallery - Chicago, Illinois
2021 – "Best in Show" - TOGETHER – Group Show @Old Courthouse Arts Center - Woodstock, Illinois
2021 – "3rd Place" - PORTRAYED – Group Show @D'Art Center - Norfolk, Virginia
2021 – "1st Place" - THE SKIN I'M IN – Show @South Haven Center for the Arts – South Haven, Michigan
2021 – "Honorable Mention" - Healing From Within – Create Magazine – USA
2021 – "Certificate of Artistic Merit" – Luxembourg Art Prize – Luxembourg
Publications:
2020 – THE RAZOR'S EDGE Catalogue - Show by 33Contemporary Gallery and PoetsArtists, Chicago
2020 – SHELTER Catalogue - Group Show by 33Contemporary Gallery and PoetsArtists, Chicago
2021 – SIGHTLINES Magazine - by Kalamazoo Institute of Arts, Kalamazoo
2021 – THE LUNAR CODEX - Artists on the moon (AOTM) – The Nova Collection
2021 – ICONIC Catalogue - Show @ Wasau Museum of Contemporary Art and PoetsArtists, Chicago
2021 – 10x10x10 Catalogue - Group Show by Tieton Arts and Humanities, Washington
2021 – Diversia - People 2021 - Exhibition Catalogue - by Exhibizone, Canada
2021 – 10x10x10 – SCENE Yakima Magazine, Washington
2021 – QUEST FOR THE MODERN FIGURE – Catalogue @33 Contemporary Gallery – Chicago, Illinois
2021 – Hidden Gems/Daily Inspiration – Voyage Magazine – Michigan
2021 – THE SKIN I'M IN - South Haven Tribune – South Haven, Michigan