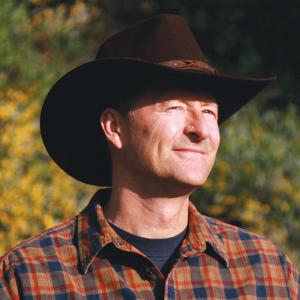 Jim Wodark



Pais: USA
Jim was born in 1958 in Denver, Colorado but grew up near the flatirons. Both of his parents are artistic and he was tremendously influenced by them and the natural beauty of the environment.
Cartooning was his first love and he worked in that field for 15 years. In 1990 Jim moved to California and a few years later met his wife, Julie. It was at this time that he began to paint with oils. The birth of their first child, Clint in 1998, focused his desire to paint while being a stay at home dad. In 2000 they had twin girls, Sophia and Gwen. Believe it or not this helped him focus even more! For the last 15 years he has been able to paint everyday and has had great growth and success. Jim paints both "En Plein Air" (on location from life) and in the studio. "I want to inspire and be inspired through painting. To bring beauty into people's lives. I have been blessed with a passion to create. I am thankful that people respond to my work and that it makes a difference in their homes and businesses. Everyday I look forwardto what I will paintnext."
Jim has won numerous awards at the local and national level. He belongs to several painting groups: the California Art Club "Artist Member", The Oil Painters of America. LagunaPlein Air Painters"Signature Member" and theAmerican Impressionist Society.
El/la autor/a no contiene ningún Curriculum