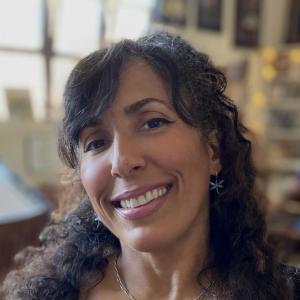 Jennifer McChristian



Pais: USA
Jennifer McChristian was born and raised in Montreal but now resides in Los Angeles. After being in both the Canadian and American military she spent her formative years as an artist working in the animation industry in Los Angeles. There she met so many wonderful, talented and inspirational artists in that profession that she decided to set out on her own artistic path, and she's been painting steadily ever since!

Jennifer enjoys painting plein airs of both rural landscapes and urban cityscapes, predominantly in oils but occasionally in gouache during her travels. She also loves creating studio pieces where she can explore reference materials from her varied travels in greater detail on larger panels.

While she delights in painting the natural landscape, her preference is to find subjects in the urban environment, often taking obvious joy in the geometry of buildings, highways, streets, and bridges, and the shapes of shadow and light they produce.
She also finds inspiration in nocturnes, working with the contrasts of darkness and artificial light in a way that is appealingly playful.

She teaches local and international plein workshops annually. She has taught in Spain, Italy, France and South Africa.

Jennifer and her husband Ben also host an uninstructed figure drawing workshop three times a week out of her art studio in the Los Feliz Village, located on the same historic street where Walt Disney had his very first animation studio!
El/la autor/a no contiene ningún Curriculum