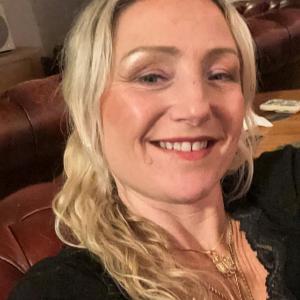 Elisabet Holmgard Pedersen



Obras en Venta
Obras en Exposición
Elisabet Holmgard Pedersen - ehp.no
Elisabet is a trained advertising designer and graphic artist, with a letter of honor.
She has her experience from the advertising and printing industry as a mac operator and illustrator. She has undergraduate education in drawing, marketing and visual communication at Forus Advanced School. Art education from the Free Academy of Fine Arts in Stavanger and the Art School in Rogaland.
Her strongest commitment is the life course and experiences we make. She is engaged in society by studying Bible texts that she transfers to the contemporary in new sentences. "The Call" is to convey biblical truths through painting and text, often metaphorical expressions that reflect the time we live in. She also does paintings without associated texts.
She has held exhibitions at the Tasta Shopping Center for a couple of years, at the Kvitsøy Lobster Museum, repeatedly. Klepp City Hall etc. She has participated in Ryfylke Kunstlag´s juried walking exhibition for years, and sold her pictures in all exhibitions she has participated in. She does caricature assignments for people all over the country through her website ehp.no, and social media. The assignments can be diplomas, awards, final gifts, Christmas gifts, birthday gifts, anniversaries, etc.
Elizabeth will enjoy and communicate properly with her caricatures. The caricatures should be fun and really emphasize what the customers want. She wants to help lift up and forward the people she sees.
Her art should give important reflections to the viewer, about life in a busy time. The communication between the art and the viewer will work best with a sincere attitude to it.
***
She regularly attends Workshops. Elizabeth has been with London artist Natalie Holland for several years, Jan-Ove Tuv and Billly Roy Økland, all of whom have their background from the Nerdrum School. She also works with illustration and caricature drawing. Plain and digital drawings. In this connection, she went to a workshop with Nikolay Lockertsen, ProCreate.
Exhibitions:
- Galeria Artelibre - Tu Mejor Pintura!, Virtual exhibition March 2020
- Ryfylke Art Society, 2 jurying - Traveling Exhibition in Ryfylke 2019
- Sola Atelier, Løå Sola Centrum 40th Anniversary Exhibition 2019
- Tasta Center, Mall Main exhibitor May 2019
- The Lobster Museum Kvitsøy, Kvitsøy Art Society Collective Exhibition March 2019
- Sola House of Culture, Library Painting of the Month March 2019
- The Lobster Museum Kvitsøy, Kvitsøy Art Society Collective Photo Exhibition 27. - 28 Oct. 2018
- The Lobster Museum Kvitsøy, Kvitsøy Art Society Collective Exhibition 01.09 2018
- Tananger Port, Tall Ships Races Collective Exhibition July 2018
- Tasta Center, Mall Solo Exhibition July 2018
- The Culture House of Sola, library Painting of the month March 2018
- Sola Atelier, Løå Sola Centrum Spring Exhibition Spring 2018
- Sola Atelier, Løå Sola Centrum Autumn Exhibition Autumn 2017
- Sola Atelier, Løå Sola Centrum Spring Exhibition Spring 2017
- Ryfylke Art Society, 2 jurying Traveling Exhibition in Ryfylke 2017
- The Lobster Museum Kvitsøy Kvitsøy Art Society 2016
- Ryfylke Art Society, 2 jurying Traveling Exhibition in Ryfylke 2014
- The Lighthouse, Kvitsøy Kvitsøy Art Society 2013
- Klepp Town Hall, Møllegata Atelier Collective Exhibition 26. - 29.09 2008
- Sola House of Culture, Møllegata Atelier Collective Exhibition 22. - 25.11 2007
- Exhibition Stavanger House of Culture The School of Art in Rogaland May 2006