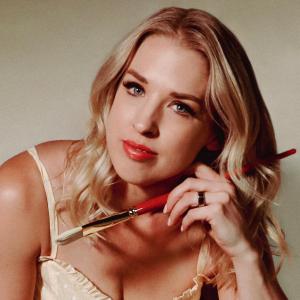 Anna Rose Bain



Pais: USA
Anna Rose Bain (United States, b. 1985)
Award-winning Colorado artist Anna Rose Bain is known for her paintings of women and children, and scenes depicting motherhood.
Anna studied fine art at Hillsdale College. She graduated in 2007 and distinguished herself as the first student in the school's history to have a solo senior show.
In addition to painting for galleries and private collectors, Anna creates instructional painting videos and serves on the faculty for the Portrait Society of America.
Anna's style combines both classical and direct painting methods. She gains inspiration from the joys and struggles of life, seeking to make the world a better place through her art.
Artist's Statement – "For as long as I can remember, my art has been my diary. When I became a mother, I found my voice in creating self portraits and paintings of my children. Throughout my life, my work has intimately conveyed my relationships, my struggles and growth, and the everyday things that spark curiosity and joy. As a figurative painter, I love to combine various art forms—such as dance and music—in a work of art. Regardless of the subject matter, my goal is to offer a respite from our media-saturated world by presenting work that is authentic and beautiful."
El/la autor/a no contiene ningún Curriculum